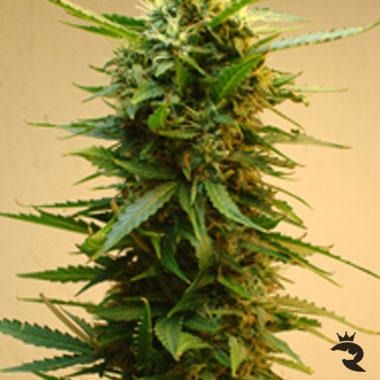 Short Stuff Seeds is harboring a mysterious secret! Unlike most seed banks that freely publicize the work that went into their newest strains to generate a little buzz, Short Stuff Onyx is being kept under tight wraps. You can order a set of seeds without
SKU
Short Stuff Onyx(1301)
All information on the Rhino Seeds website and any Rhino Seeds promotional material or packaging is for informative purposes only and is not intended to condone, promote or incite the use or cultivation of illegal and controlled substances. Please note that this information comes directly from the breeder and is readily available online. Please read our legal disclaimer for more information
Short Stuff Seeds is harboring a mysterious secret! Unlike most seed banks that freely publicize the work that went into their newest strains to generate a little buzz, Short Stuff Onyx is being kept under tight wraps. You can order a set of seeds without any problem, but don't bother to ask what's in there. They'll tell you a little AK 47, a touch of Diesel, just a pinch of White Russian, and a ton of other varieties. If your curiosity is piqued, order yours today to see if you can guess the rest!
Although there's no telling what went into this innovative new strain, you won't have to guess about the value that Onyx brings to the table. This new hybrid has already earned a reputation for a rich, fruity flavour filled with complex layers that dance across your tongue. Onyx is a proliferate producer and is expected to be the most popular automatic on the market in no time. If you act now, you could be the first collector in your region to give this dark beauty a try!
The latest batch of Short Stuff Seeds Onyx to roll into our warehouse was produced by the most potent parents this seed bank had to offer. With large, branchy structures and rock-hard nuggets popping with THC-laced crystals, these specimens have a track record filled with plump, juicy seeds. Onyx has an even Indica to Sativa ratio and effects that instantly send both casual and experienced observers to new heights. The consistent nature of Onyx means that every order delivers dependable, stable genetics for results you can depend on.
Speaking of secrets, Short Stuff Seeds is almost a trade secret in the cannabis industry. Counting Onyx, they only offer eight varieties, but each one features a unique taste and aroma that sets it apart from other look-alike cannabis clones. For a true one-of-a-kind experience, Onyx can't be beat!
Order your set of Short Stuff Seeds Onyx today to take advantage of these premium traits:
Fully Automatic Cannabis Seeds
Indica and Sativa
AK 47, Diesel, White Russian
High Yields and Fruity Flavor
Short Stuff Onyx can be ordered in five- and ten-seed packs.
We offer Short Stuff Seeds Onyx exclusively for collection and novelty use. In most countries including the UK, it is illegal to cultivate cannabis seeds or use them any purpose other than as a souvenir.
Short Stuff Seeds is the world's best source for high-powered autoflowering dwarves. These short & sassy cannabis seeds are incredibly fast, extra potent & extremely high yielding, especially for their size. Short Stuff Seeds has only been in business for about 3 or 4 years and the selection is fairly small, but each of these amazing weed seeds is truly unforgettable. The Rhino Team's top picks include hard-hitting Dr Feelgood & 18-inch tall Russian Rocket Fuel. Whether you go with a regular version or a feminized seed, you'll love the innovation offered by genuine Short Stuff Seeds!