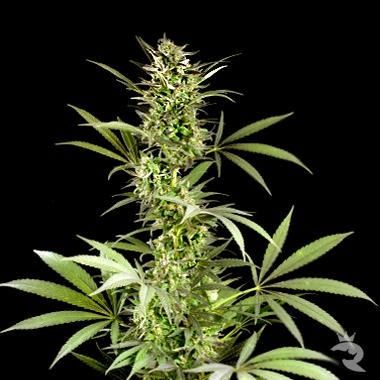 **** DISCONTINUED ****
Many people like taste and colour in their plants, without ruling out production and strength. The California Hash Plant line crossed with a Blueberry gives a good example of this concept. The bluish, purple, reddish colour of Blueberry and its swee
All information on the Rhino Seeds website and any Rhino Seeds promotional material or packaging is for informative purposes only and is not intended to condone, promote or incite the use or cultivation of illegal and controlled substances. Please note that this information comes directly from the breeder and is readily available online. Please read our legal disclaimer for more information
DISCONTINUED - PLEASE CHOOSE ANOTHER SEED!
This variety was originally developed in the mountains of Oregon,
USA and later spread throughout America and Canada, where it
was massively cultivated, selected, developed and enhanced. The
original genetics was a cross between a purple Mexican variety, a
Thai Sativa and an original Afghani high-yield strain.
This strain is known internationally to be less stable than most seed
normally found for domestic use. But that doesn't keep it from
being deliciously aromatic and having an incredible purple-violet
autumn colour that makes it one of the most beautiful around. The
instability is seen in mutant plants that grow deformed leaves, but
when they flower they are surprisingly aromatic and resinous.
sweet fruity aroma that ranges from pure intense fruit to a
combination of fruit and a strong acidy smell of Afghani mountain
Indica. This cannabis tastes sweet and fruity, like sweet red berries;
in some cases the smoking flavour is so intense it produces a longlingering aftertaste, which is why this is one of the most highly
sought after strains by fans of this variety.
Except for the growth of a certain % of mutant plants, the ones that
grow normally are quite vigorous; even the Indica phenotypes of
this variety grow a lot more than most of the hybrids used; plant
height often needs to be controlled, especially when it's grown
indoors.
It is a good producer, although because of the great variation some
of the plants are more Sativa than others and deliver less than
average yields; but the sweetest flavour comes from these more
Sativa plants.
This particular variety produces more occasional masculine flowers
at the top of the buds than most of the well-known cannabis seeds.
Once again, the special quality, colour, resin, aroma and taste of
this little gem justify these shortcomings. The vast majority of the
plants that produce masculine flowers pose no problem; however,
cool growing temperatures are recommended and 50% humidity
level. Also, avoid light stressing tips of plants; it's better to keep the
light level down for less stress.
They take on a purple-violet tone both indoors and outdoors when
nights are cold; the colder the nights, the more intense the autumn
colour of the plants.
Abundant resin, combination body-head high; psychoactive but
nicely balanced by the calming effect.
The ultimate combination of autumn colour, sweet berry aroma
and flavour, resin crystal covered flowers has captivated thousands
of growers around the world.
DinaFem Seeds was founded in 2002 by a loose collective of small Spanish cannabis growers, but they didn't really make their presence known to the world until 2010 with the release of a full collection of brilliant feminized seeds. Because DinaFem Seeds took their time to learn the business and everything there was to know about marijuana seed production, every single one of their beans stands out like a shining star! With a firm commitment to never stop learning more about this critical subject, DinaFem Seeds is on a mission to make sure that every new weed seed in their lineup is even more stunning than the last!