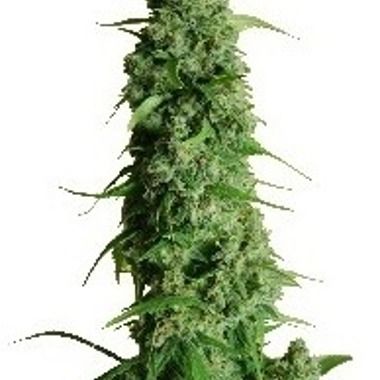 Guy's Girl Scout Cookie Glue Auto
A Real Triple Threat - Grand Theft Auto X GG#4 X GSC!
Guy's Girl Scout Cookie Glue Auto is more than a mouthful, so the Dr Krippling gang just calls her GGG #1 - the first in their new line of Triple G Automatics. No matter what you call it, this AutoFem is a real killer with up to 115 gr/seed yields in just 8 weeks total, comprised of towering colas that are heavy, hard & stiff thanks to a triple helping of THC crystals. Three seems to be Dr K's theme for late 2017!
100% Feminized Seeds
Fully Automatic Hybrid
Satisfying Highs
Rewarding Yields
World-Class Genetics
Extra-Thick Resin
SKU
Guy's Girl Scout Cookie Glue Auto(514)
All information on the Rhino Seeds website and any Rhino Seeds promotional material or packaging is for informative purposes only and is not intended to condone, promote or incite the use or cultivation of illegal and controlled substances. Please note that this information comes directly from the breeder and is readily available online. Please read our legal disclaimer for more information
8 Weeks, From Seed, Reaching Over 4 Oz Each!
Each bean in a pack of Guy's Girl Scout Cookie Glue Autoflowering Seeds has the genetic capacity to reach a full 115 gr/seed in only 8 short weeks from the very start - if it was legal to do so. How about those cookies? Plus, there's very little fluff or popcorn - most of the weight is taken up by thick, solid colas that'll bend these beauties to the ground without ample support. That's right - GGG #1 is the sh*t!
From Dr Krippling's New Triple G Autoflowering Seed Line
Finishes in Just 8 Weeks from Seed with High Yields
Gorilla Glue #4 Resin Levels Plus GSC Taste
Massive Colas - Thick, Solid & Satisfyingly Large
Guy's Girl Scout Cookie Glue Automatic has a ton of THC & resin, too! These high-quality flowers are just the thing for concentrates and oils if you prefer dabs to buds, but the potency quotient is top-notch no matter what. The flavour is mostly Girl Scout Cookies with hints of Gorilla Glue for good measure. There's nothing not to like about these fully autoflowering cannabis seeds!
Snag Your Guy's Girl Scout Cookie Glue Today!
NB: Pssst - over here! That's right - Rhino Seeds has the full Triple G line from Dr Krippling including GGG #2 & GGG #3 in addition to the GGG #1 Cannabis Seeds featured on this page. Why not get them all?
Dr Krippling is London's latest cannabis seed breeder & he's quickly becoming world-famous for high-powered, high-yield strains with outrageous flavours, aromas & effects. In other words, each & every feminized seed in this collection gives you more of what you want. You can't fault dude for that! Order your genuine Dr Krippling Seeds today!